M11 roundup
By CoCSC
15th July 2015
M11 roundup – Cambridge take third place in a close fought final…but are a definite number one for team spirit!
This season we participated in another very strong M11 Series. The team finished 10th overall, with 20 points, which is an improvement over last year where we finished 12th with 13 points.
On 28th June, Coach Simon Morley, assisted by Tom Sarah, took the team to the B final in Harlow. Head Coach James Freezer also attended this important final round to support our young swimmers. Cambridge finished a creditable third with 246 points behind Hatfield (250), and Harlow (290). Due to a late injury to one of our nine year olds, we were unable to collect points in the relays as we fielded an ineligible swimmer to make up the numbers. Coach Simon believes if we had an eligible swimmer, we would have finished second overall and a little closer to Harlow. We also had some great Team Managers who directed our younger swimmers, and some wonderful volunteers who gave up their time to officiate.
Coach Simon said:
"Overall, am pleased with the result. It shows an improvement in our younger swimmers year-on-year. My favourite part of our final meet was seeing the enthusiasm of our swimmers. Cambridge far and away had the best team spirit poolside, led by our Head Coach, James, and showed great sportsmanship applauding all the other team when the results were announced. Great job, Cambridge."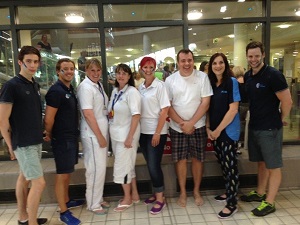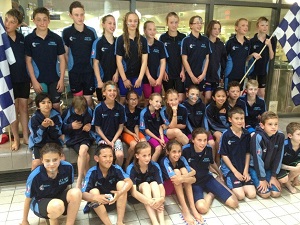 ---